Founded in 1993, Context has thirty years' experience in the provision of prime language translation and interpreting services to EU institutions, the Irish public sector and corporate multinational clients. Our core services of document translation, international conference interpreting and community interpreting for Irish public service are provided by an inhouse team of 20+ people, supported by a pool of 4,000 linguists, and facilitated by bespoke, innovative technological solutions.

Technology
Context has developed its own bespoke technology platform which integrates client and supplier web applications with internal project tracking from enquiry and e-booking to e-invoicing and archiving. This powerful electronic back office supports a level of automation, quality control, workflow efficiency, and user-friendliness that affords our clients complete service satisfaction and peace of mind. Our operating model is based on continual technological refinement.
Quality
Context has honed its quality management system in over 20 years of operational excellence, with accreditation to international standards ISO 9001:2015 for service provision and ISO 17100:2015 for translation quality management. We operationalised our compliance with these key industry standards to yield continually high-quality performance metrics, supported by strong project management, a stringent corrective action process and clean audits. Context uses its internal and external quality audits to rigorously apply a continuous improvement drive within its operations.
Values
Context's values-driven culture underwrites its success. For Context clients and suppliers this means eye-level relationships of trust with our teams; reliability, flexibility, and superior service quality. For our people this means a focus on holistic development, high levels of autonomy in self-managing teams, and an authentic, sustainable work environment.
Excellence – Customer focus, stringent quality system, continuous improvement and automation, risk management, targeted staff upskilling and development.
Sustainability – Future-proofing mindset: respect for the environment, sector evolution and leadership, long-term relationships with clients, suppliers, teams.
Integrity – Authenticity, transparency, trust, respect are the core of our daily interactions with clients, suppliers and each other; coaching supports practice.
Humanity – Integration of the whole self, personal and professional, makes our work place a safe space where we can blossom and develop our talents.
Self-Management – Our teams are accountable for client support, eye-level relationships with stake-holders, and a culture of well-being at work.
Resilience – Address challenges, design solutions by collective creativity, explore and test new processes, bring our clients and each other on the journey with us.
Context maintains a voluntary company health and wellbeing programme which is self-monitored and overseen via an accountability buddy. Team members are encouraged to take one wellbeing day per quarter.
Context promotes fair and just treatment of all who work either as part of the core team or the freelance linguist community. We prioritise long-term sustainability of our business over short-term growth to achieve stakeholder satisfaction and job security.
Context provides high-quality linguistic services supported by an agile, innovative, bespoke technology suite. Our technological capability and design ingenuity are strong industry differentiators. We continually refine and augment our technological solutions to deliver the best user experience.
Context cultivates strong working relationships with community and public sector institutions which serve the needs of those accessing public services including medical care, legal supports, asylum seeking, citizenship, and employment.
Our clients: The Translation team handles growing volumes of Irish language translations for European and domestic public sector institutions, and multilingual translations for global corporations. Specialisations include the medical device industry and European Works Council landscape. Context has continuously extended its footprint in Irish language translations to secure its market position as provider of choice at European Commission and Irish public sector level. Context's consistently superior quality, project management expertise and market-leading process workflows are key differentiators in this sector.
Our suppliers: Our translators are professionally qualified/accredited. For Irish language translations Context has influenced the elevation of translation standards and established a pathway for more recently qualified translators to develop their competence and skills in the domestic market, as a precursor for European Commission work. Work volumes are increasing steadily, making this field a viable career for translators.
Our team: Translation project management at Context combines superior communication and query resolution skills with the technical ability to design continued system automation and integration.
Our work: Context provides live simultaneous interpreting to corporate clients, government institutions, and the events industry world-wide. Our core team of active conference interpreters and technical support experts works with a global pool of specialised interpreters in various domains. Advanced hardware and software solutions are in place to support client requirements for multilingual face-to-face, online and hybrid meetings. Our team takes all logistics tasks in hand where required, from venue finding to note taking, and delivers peace of mind to its international client base.
Our clients: Our Conference Interpreting clients appreciate the prompt, competent response to their enquiries, the confidential service, sensitivity to their reputation, and the provision of consultative advice when requested. Context retains a distinct advantage through its linguistic excellence, technical expertise, trusted eye-level relationships and the ability to facilitate successful events of any size and format.
Our suppliers: Our Conference Interpreters are professionally qualified/accredited and our pool continually refreshes as new graduates come on-stream. Context operates a stringent quality approach in the recruitment of interpreters, based on direct first-hand evaluation of live performances, thorough examination of credentials and external references.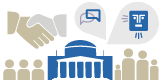 Our work: The Community Interpreting team handles a high volume of work which can be unpredictable, at short-notice, and requires support in multiple languages for a wide range of public sector clients in Ireland. The team draws on a vast pool of Ireland-based linguists which it continually expands and refreshes, and applies stringent processes to accommodate significant volume increases.
Our suppliers: Community Interpreting does not have a recognised standard of approved qualifications; the pool of available linguists is variable and transient. Despite the growing numbers in migrant communities, no coherent government approach to training and accreditation of Community Interpreters exists. In light of this reality, Context provides support to community interpreters in the form of training and development. Given the growing demand, recruitment in this space is continuous.
Our clients: The majority of clients come from the healthcare, law enforcement and industrial relations sector in Ireland. Interaction with these large and diverse public sector organisations necessitates stringent administrative processes; Context's automated back-office system coupled with strong human project management expertise provides a user-friendly and time efficient communication interface which supports speedy service booking, traceable records and budget control for our clients.
Martin Beuster
Director
Ulrike Fuehrer
Head of Interpreting
Conference Interpreter (VKD)
Ania Wróbel
Interpreting Project Manager
Laura Crumlish
Translation Project Manager
Damian Killeen
Chief Technical Officer
Magda Ryzewska
Interpreting Project Manager
Emma Beuster
Meeting Solutions Manager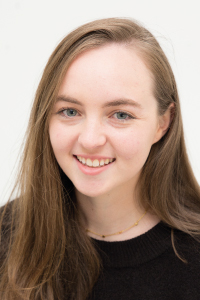 Jessica Doherty
Translation Project Manager
Pascal Euteneuer
Interpreting Project Manager
Gosia Rykowska
Interpreting Project Manager
Daniel Beuster
Translation Project Manager
Kate Dooley
Translation Project Manager